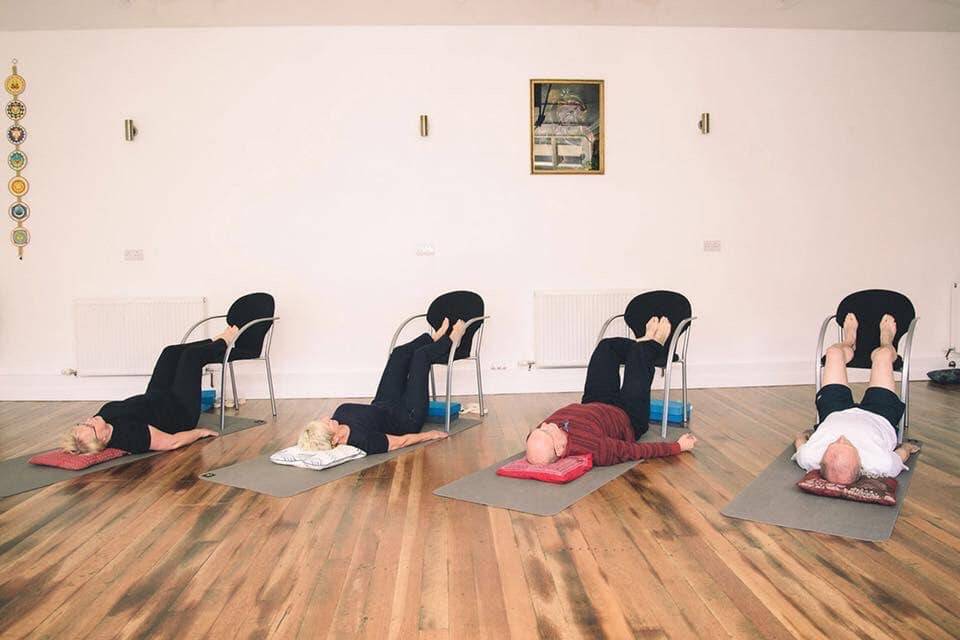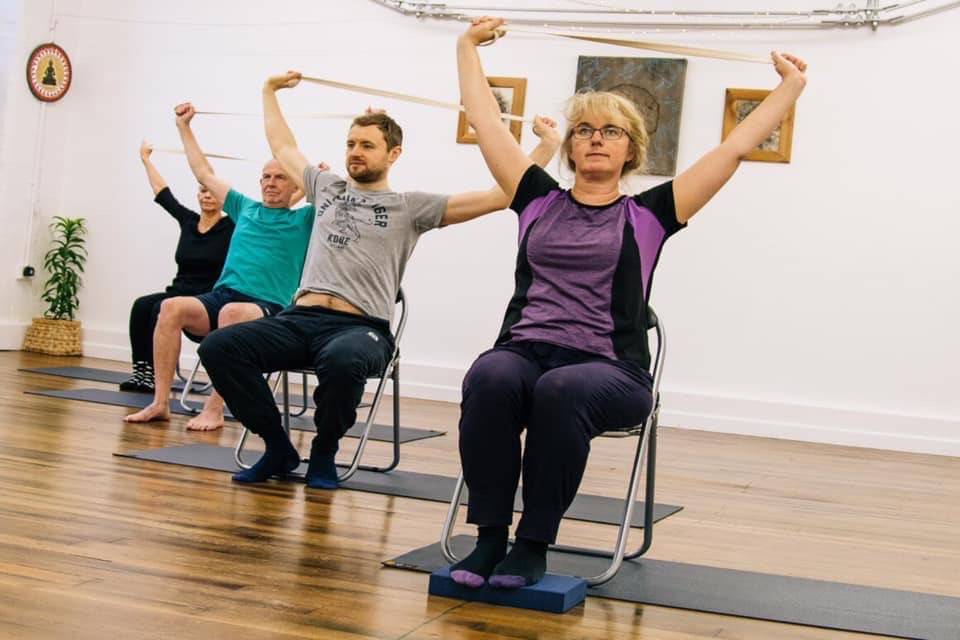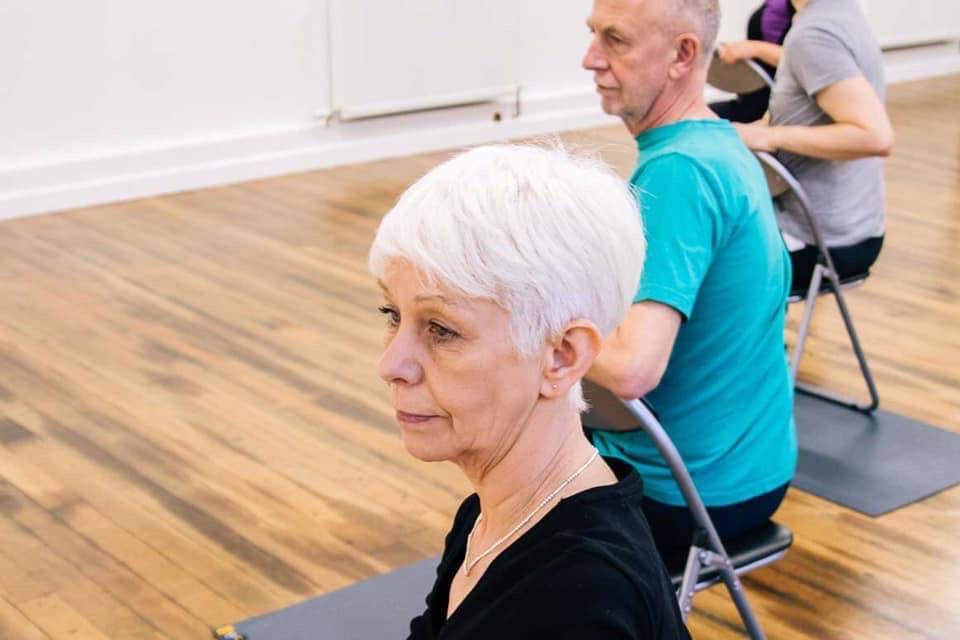 Do you have mobility issues?
Are you aged 50 plus?
Do you suffer from old injuries?
Do you have painful joints - maybe from Arthritis?
Do you struggle sitting on the floor for more than 5 minutes?
Do you struggle to relax or maybe suffer from anxiety?
Are you breathless walking up the stairs?
What you will do in Chair Class?
This class gives you the opportunity to have a full workout at your own speed. The class is dynamic in nature so you can stop and rejoin at any time. We utilise chairs so that you don't need to spend time sitting on the floor, but you still go through the motions of a normal yoga class with all the same benefits such as fitness, mobility, breathing and relaxation.
Class Duration is 1 hour of movement with 30 mins relaxation (90 mins total).